TREM INTERNATIONAL
The Redeemed Evangelical Mission (TREM) was officially launched on the 4th of January 1981. The ministry, which took off from a humble beginning in an uncompleted building, has grown into a household name with over 160 branches in 10 nations of the world.
The ministry has her World Headquarters at Obanikoro/Anthony Oke, Lagos. With Pastoral Staff strength of over 200 men and women of God drawn across the land, the ministry has kept the vision of Jesus Christ, which is to go to the entire world and make disciples of all nations, alive. The ministry has several arms all geared at reaching the "unreached" wherever they can be found.
And also the ministry embarks on different events and projects that are geared towards reaching the common man and giving then a new lease of life.
TREM Calgary, City Of The Lord
Welcome to The Redeemed Evangelical Mission, TREM Church, Calgary, 'The City of The Lord' where The Great LORD, is greatly praised. We are The City of our God, His holy mountain. Our priority is the salvation of souls, to touch the lives of many and to help them fulfill their God ordained destiny by challenging them to begin to rise beyond the ordinary and to embrace the huge opportunities out there.
Do you need God to show up you in any area of your life? We are happy to let you know that God lives in us, with us, and for us above all He cares for us. He Hears and answers us every time we pray. We in turn play influential roles as we give back to our community.
TREM Calgary, City of The Lord is the place where The Most dwells and dines, and He is inviting you to come dwell and dine with Him. Revelation 3:20 – "Behold, I stand at the door, and knock: if any man hear my voice, and open the door, I will come in to him, and will sup with him, and he with me".
We at TREM Calgary also gladly join Our Saviour and Master to invite you to our friendly, warm and welcoming fellowship, come enjoy our Angelic Praise, Worship and The Pertinent Word from The True and The Living God that offers solutions to our everyday life concerns.
At TREM City of The Lord, you will find. You will enjoy contemporary worship and relevant messages that addresses. We happily welcome you just as you are, a growing believer or merely checking out the truth of Christianity, we are committed to helping you experience a new expression of God's love in your personal life.
We look forward to welcoming you to any of our power packed services.
There is indeed "Power In The Word"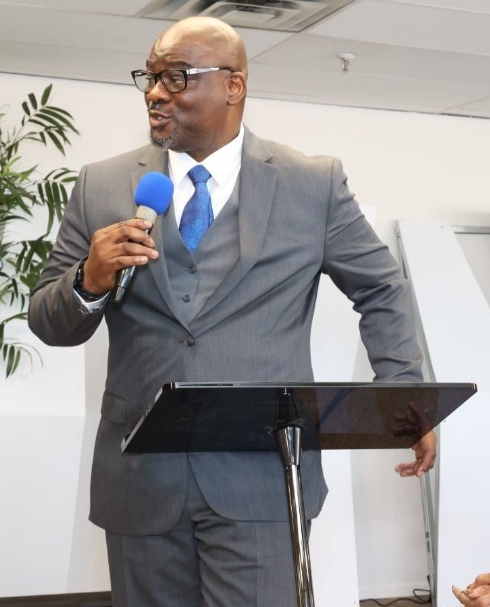 Mission Statement
This is a place where we gather together in quality praise and worship of the true and living God, equipped with the Word of God for growth and fellowship with one another in covenant relationship and released to make a formidable impact in our world for the Kingdom. TREM is big enough to contain you, small enough to reach you, and powerful enough to deal with anything the devil brings against you. Here we do not look at the bigness of your problem but the bigness of our God.